hotels and apartments
sport and leisure
localities
information
Apartments Promberger

Fam. Promberger
San Lorenzo di Sebato / St. Lorenzen - Montal / Mantana, 33/D


Telephone: (+39) 04744031... (+39) 0474403106
www.promberger.it - info@promberger.it
Apartments - Offered treatments: SC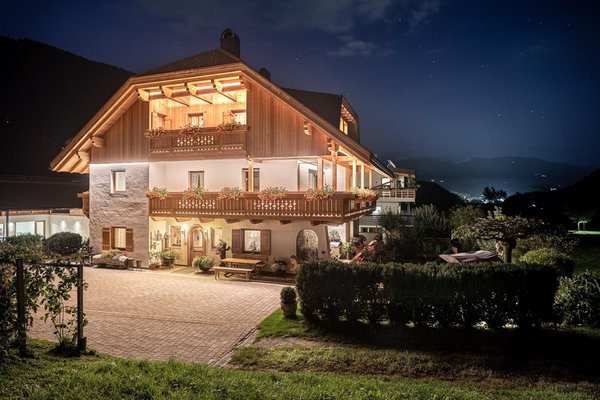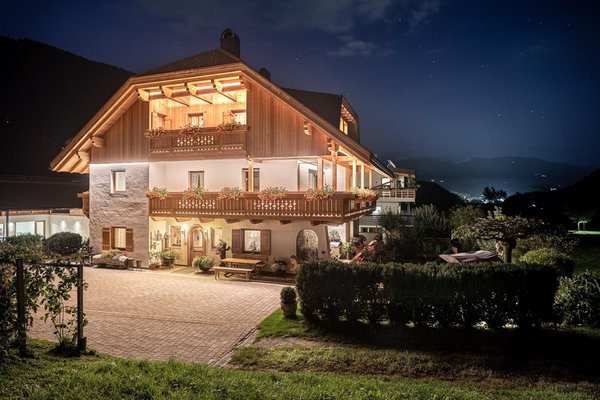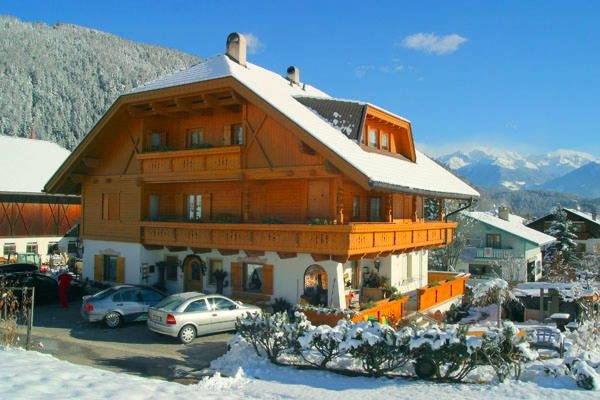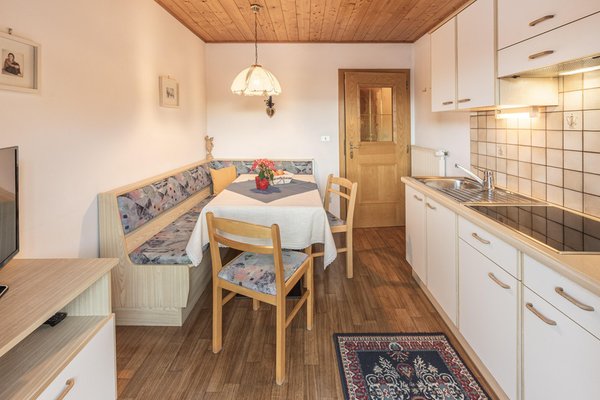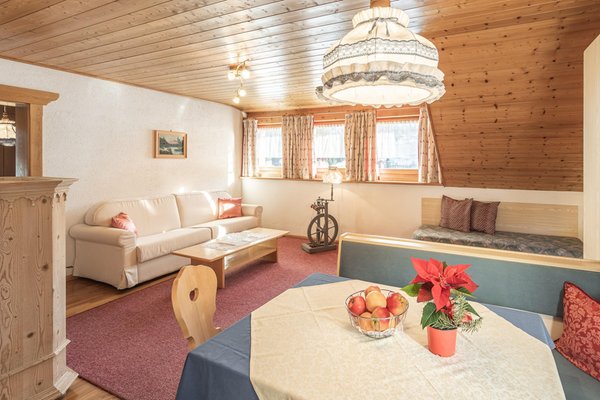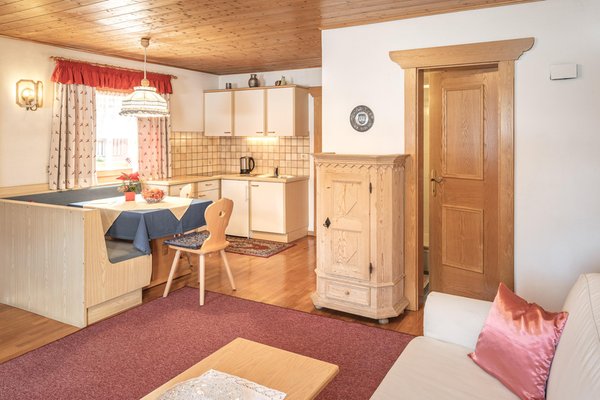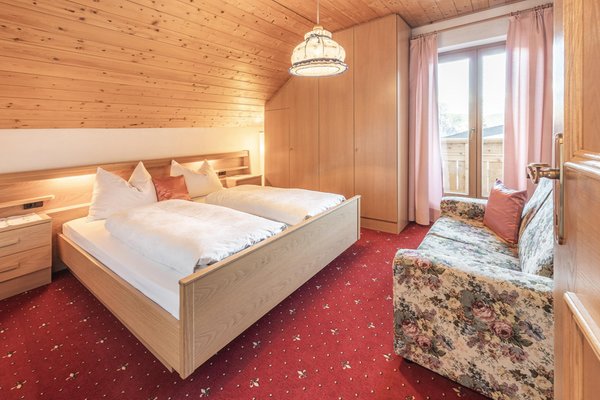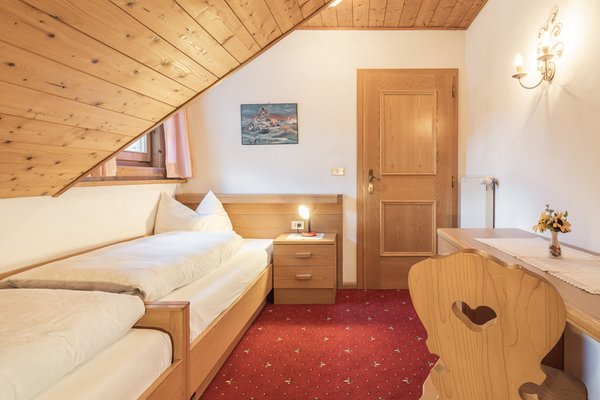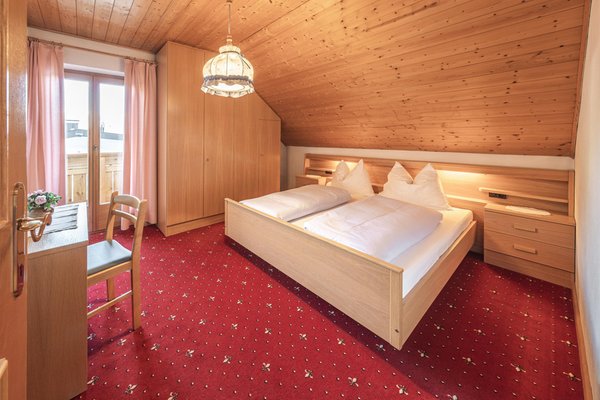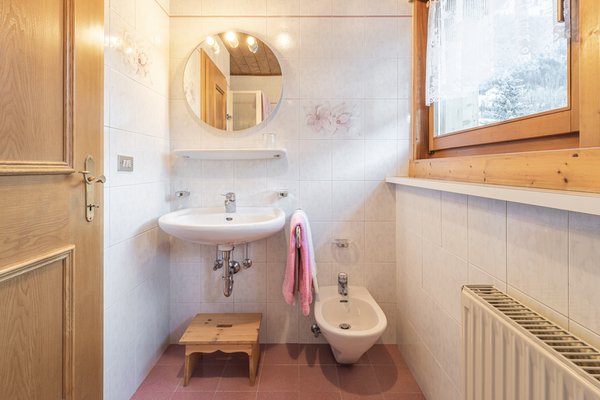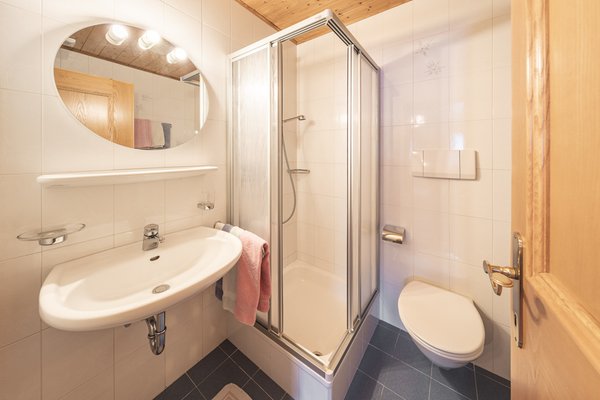 Welcome to the Apartments Promberger in San Lorenzo near Brunico in the heart of the Pustertal Valley. If you want to spend a relaxing holiday in the beautiful natural landscape of the unique South Tyrolean Dolomites, then you're exactly at the right place!
Enjoy countless hiking paths, mountain bike trails and bicycle routes in summer and discover the popular skiing area Kronplatz / Plan de Corones, which is located nearby the comfortable holiday flats, in winter. The cosy wellness area invites you to relax after an exciting day in the South Tyrolean mountains. For a carefree holiday guests have at their disposal free Wi-Fi in all rooms and bread service on request.
The warm hospitality and the unique mountain landscape will make your holidays in South Tyrol to an unforgettable experience!
The Promberger Family

| | |
| --- | --- |
| General information | at 835m a.s.l., 100m from the bus stop |
| Facilities | open parking space, barbecue, garden at guests' disposal |
| In room/apt. | TV with satellite reception |
| Further services for apartments | bed linen and towels, "bread and milk" service |
| Internet | Wi-Fi gratis in room/apartment |
| Wellness | small wellness area, sauna, whirlpool |
| Children | family-friendly accommodation, playground |
| Pets | not allowed |
| Bike | bicycle storage |
| Ski | skiroom with ski boot heater, nearest slopes at 8km, closest cross-country trails at 8km, public skibus |
| Flexible Booking | it is possible to cancel a reservation without penalty: check the cancellation conditions of the accommodation facility |
| Bonus Vacanze | information for Italian citizens: "Bonus vacanze" not usable |
Availability and approximate prices
Check availability and see prices
1 x Apartment Alpin

https://images.yesalps.com/hp/9393/354166_cucina.jpg

SP

{"S": 2, "M": 4, "B": 0, "N": false}

55 m2

[{"id": "MTR", "qta": 1}, {"id": "MTRS", "qta": 1}]

65€ per apartment

[{"id": "camera", "index": 1, "letti": [{"id": "MTR", "qta": 1}], "kitchenette": false}, {"id": "camera", "index": 2, "letti": [{"id": "MTRS", "qta": 1}], "kitchenette": false}]

living area (kitchenette), bathroom (with WC, shower, bidet)

This apartment on the second floor features two bedrooms, living area with well equipped kitchenette and sat TV, bathroom with shower and balcony.

[0, 1, 2, 3]

[{"id": 354166, "url": "https://images.yesalps.com/hp/9393/354166_cucina.jpg", "width": 600, "height": 400}, {"id": 354167, "url": "https://images.yesalps.com/hp/9393/354167_camera-promberger.jpg", "width": 600, "height": 400}, {"id": 354168, "url": "https://images.yesalps.com/hp/9393/354168_camera-promberger.jpg", "width": 600, "height": 400}, {"id": 354169, "url": "https://images.yesalps.com/hp/9393/354169_bagno.jpg", "width": 600, "height": 400}]

false

1 x Apartment Corones

https://images.yesalps.com/hp/9393/354170_zona-giorno.jpg

SP

{"S": 2, "M": 5, "B": 0, "N": true, "delimiter": " / "}

50 m2

[{"id": "MTR", "qta": 1}, {"id": "DVLM", "qta": 1}, {"id": "CLGG", "qta": 1}]

65€ per apartment

[{"id": "camera", "letti": [{"id": "MTR", "qta": 1}, {"id": "CLGG", "qta": 1}], "kitchenette": false}, {"id": "zonagiorno", "letti": [{"id": "DVLM", "qta": 1}], "kitchenette": true}]

bathroom (with WC, shower, bidet)

This apartment on the second floor features one bedroom, living area with well equipped kitchenette, double sofa bed and sat TV, bathroom with shower and balcony.

[0, 1, 2, 3]

[{"id": 354170, "url": "https://images.yesalps.com/hp/9393/354170_zona-giorno.jpg", "width": 600, "height": 400}, {"id": 354171, "url": "https://images.yesalps.com/hp/9393/354171_zona-giorno.jpg", "width": 600, "height": 400}, {"id": 354173, "url": "https://images.yesalps.com/hp/9393/354173_camera-promberger.jpg", "width": 600, "height": 400}, {"id": 354172, "url": "https://images.yesalps.com/hp/9393/354172_bagno.jpg", "width": 600, "height": 400}]

false
Availability and approximate prices
The availability and the prices are entered and updated by the accommodation they refer to. As these data are subject to continuous changes, the definitive availability and price must be agreed directly with each accommodation. The minimum and maximum prices can take into consideration only the most common services and conditions of the accommodation; in case of different solutions the prices may differ from the specified range. The indicated prices may not take into consideration several factors, therefore the final price and the details must be agreed directly with each lodging facility. The indicated prices may not include possible costs for final cleaning service or tourist taxes.
Other rooms

:

Available treatments

:

Description

:
Price summary
| from | until | per apartment per night |
| --- | --- | --- |
| 18 September 2021 | 24 September 2021 | from 70€ to 75€ |
| 25 September 2021 | 26 November 2021 | from 65€ to 70€ |
Reviews
This business activity has no reviews yet.
Write the first positive review, share your experience!
Map
Apartments Promberger
Montal / Mantana, 33/D
San Lorenzo di Sebato / St. Lorenzen
GPS coordinates
lat: 46.7697° N lon: 11.8589° E
lat: 46° 46' 11.1'' N lon: 11° 51' 32.1'' E
Information about the location: at 835m a.s.l., 100m from the bus stop, nearest slopes at 8km, closest cross-country trails at 8km.
related activities: Appartements Désirée